The easy to make, ultimate Kratom tea has gained significant popularity in recent times. Before we step up in the kitchen to learn how to prepare a perfect cup of Kratom tea, let me ask you, what do you know about its history and key component?
The key component for the tea is dried up, ground Kratom leaves. Although there has been no concrete evidence regarding the origin of Kratom, it has been available for hundreds of years with evidence of being used in Thailand, Malaysia and other parts of Southeast Asia. Labours, mainly in southern Thailand and Malaysia, used Kratom leaves to improve their work productivity, relieve fatigue and relax. It was also used to treat common medical illnesses such as diarrhoea, diabetes, fever, and pain. Kratom preparations were served in various socioreligious ceremonies in the past.
But what is Kratom?
Kratom is a tropical evergreen tree of the coffee family, native to Southeast Asia. The leaves are used to make the popular Kratom tea. Its various properties such as the alkaloids in it have allowed it to be used for health, recreation, and physical work.
Let us fly back to the present
Nowadays, Kratom is generally used in powdered form; the fame and use of Kratom herb for preparing tea are no longer limited to Southeast Asia and has flown over the continents resulting in the global surge in demand and use of Kratom.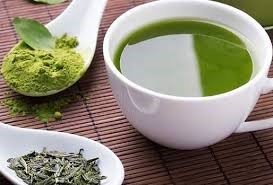 Are you excited to make a perfect cup of Kratom tea?
How to Prepare Kratom Tea?
Contrary to what many people assume, Kratom tea is not difficult to prepare. You just need to know how!
So finally, let us get to the task.
First things first; as for any recipe, utensils and ingredients are the pillars!
Few things that you will need to prepare the tea are:
Saucepan (preferably with a pouring spout)
Kratom Powder
A strainer
Lemon
Water
Optional – Honey/Mint/Sweeteners/Cinnamon
Here Is A Step by Step Guide to A Perfect Cup of Kratom Tea
Before gearing up, make sure you have all the accessories at hand.
Place one and half cups of water (approximately 12 oz) into a saucepan.
Add two tablespoons of lemon/lime juice to the saucepan OR squeeze half a lemon in the pot. Adding lemon to the tea has two-fold benefits: First, it soothes your tastebuds with a pleasant acidic flavour. Second: it protects the alkaloids, which are an essential component of the Kratom.
Let the water simmer. It is highly recommended not to boil the water as boiling temperature may damage the alkaloids thereby compromising the associated health benefits.
Add appropriate dosage of Kratom powder.For beginners, no more than 2 grams of Kratom powder suffices.So, it is crucial that you don't cut corners in measuring the dosage. In case you don't have a scale, you can use one level teaspoon, which carries roughly 2 grams. But it is advisable to buy the digital scale if you plan on to gulp Kratom tea frequently.
Optional – Add mint to the mixture. Mint accompanies several health benefits. For instance, it can relieve stress, headaches, clogged sinuses, can aid in the digestion process, and many more.
Simmer the mixture for an additional 15 mins while occasionally stirring to make yourself a clump-free tea.
Finally, pour the tea directly into the cup by holding the strainer above it.
The perfect cup of Kratom tea is now ready for you to chug immediately!
Its easy, isn't it?
If you think otherwise then let me assure you, once you have acquainted yourself on how to make the perfect Kratom tea.
What if I don't like hot beverages?

Well, don't worry. We got you covered!
How to Prepare the Perfect Kratom Iced Tea?
In case, you are not a fan of hot beverages you can prepare yourself Kratom iced tea at home. To minimize the bitter and muddy taste of Kratom tea, you will need to add some more ingredients, particularly the sweeter ones, to your tea. However, the additional effort is worth your while as on a hot, sunny day you will be able to enjoy a pleasant and refreshing glass of Kratom iced tea.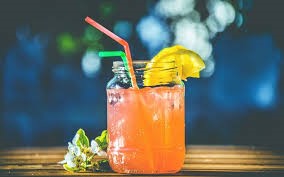 Here Is A Step by Step Guide to A Perfect Cup of Kratom Iced Tea
1. Prepare the Kratom tea following the steps above.
2. Afterwards, add a slice of ginger and leave it to steep for additional 3-5 minutes.
3. Pour the tea into the cup or mixing jug by holding the strainer above it.
4. Flavour the tea with any or mixture of any of the following:
Honey
Sugar
Cinnamon
Stevia
Orange juice
Pineapple juice
Pro tip: Make sure to add the flavours while the tea is still hot.
5. Let the mixture cool for an hour or two in the refrigerator or add ice cubes to the glass before pouring over the tea.
Are you interested in saving a few bucks?
Unlike the coffee, the remaining Kratom powder which you just collected in the strainer can be used again to brew another batch for yourself. Voila! This sounds like a two-in-one offer. Obviously, the tea won't be as strong as the first time you brewed it.
Variations in the Preparations of Kratom Tea
Unquestionably, there is much more to Kratom tea than just its powder and water. The concentration and taste of the Kratom tea can be adjusted according to your liking. Thus, it may vary from person to person. While a Kratom aficionado may be well aware of his perfect choice of flavours and strengths, we will give you some details to help you find the perfect mix for yourself.
Concentration
If you feel the taste is a bit stronger, you can dilute it by adding more water. Some people use 2 -3 cups to prepare the tea. You will find your ideal fit after some trial and error.
The important thing to note here is that as long as you drink the entire tea, the overall effect of Kratom will be the same. So, don't take the dosage over the limit, assuming that you are just having the diluted Kratom tea.
Taste
Some well- acquainted drinker like the taste of Kratom tea when mixed with different herbal or green teas. Others dislike the bitter or muddy taste especially at high doses where the bitterness gets a little intense. So if you are among the latter group, you can add honey, cinnamon, sugar or any sweetener of your choice after you pouring the tea in your cup.
Some fans of Kratom tea go a step forward and enjoy it with a combo of any citrus juice, like orange juice.
Some questions might be ringing in your head regarding the recipe. We hear you!
How to Measure Kratom Content?

Unlike the regular tea, making Kratom tea requires a measuring scale as you will need to add a pre-defined dosage of Kratom. Generally, the effects of dosage are subjective; the rough estimates for your starting point are as follows:
1 – 3 gram of powder: Mild Kratom tea effects.
2- 4 grams of powder: Medium-strong effects.
4 – 6 grams of powder: Average dose for a routine user
Anything above 6 grams has strong effects and is firmly not advisable for beginners.
Can I grind Kratom leaves at home?
Yes, you can.
One can easily find the ready-to-use, fine powdered Kratom, or you can do it yourself. Dried leaves, no matter if whole, roughly ground, or crushed, can easily be powdered using a kitchen mixer or a coffee grinder.
But, if the leaves are not dried yet, first you will have to air dry them in a shaded area. The hardening of leaves is a signal that they are ready to be powdered.
Why Kratom tea?
As stated in the starting, Kratom if taken in controlled amount carries lots of benefits. Let's discuss a few of them briefly
What are the benefits of Kratom Tea
1. Pain Reliever
A common traditional use of Kratom is as a pain reliever. Kratom is an effective pain killer. It aids in relieving pain quite similar to pharmaceutical-grade opiates. However, it is less harmful than the latter, especially in terms of addiction.
Kratom can also be used to alleviate joint pains, headaches, and other chronic pains.
2. Relieves Fatigue
Kratom helps with fatigue. In the past, manual labours used to take it for the same purpose. Kratom possesses incredible calming effects.
3. Energizes You and Helps You Fight Insomnia
It carries the relaxing effect; so Kratom can aid you to sleep like a baby, that too very quickly, improving the sleep cycle and the biological clock, along with energizing and refreshing the drinker.
4. Fights Depression and Alleviates Your Mood
Kratom is an anti-depressant because it fights against depression. A stronger dose can even induce euphoria.
Many people prefer Kratom tea because of its calm, soothing and euphoric effects.
Who doesn't like to relax at the end of the day?
Thus, you can take Kratom tea regularly for recreation, therapeutic, or other common reasons. However, the misuse or excess can have potential negative impacts which are, but not limited to – dizziness, hallucinations, loss of appetite, changes in heart rates, constipation and dry mouth.
As long as you don't turn a blind eye on the dosage recommendations above, these adverse effects will not haunt you.
Feel free to make and enjoy your Kratom tea when you want to calm your nerves, relax, and feel happy.
Happy Brewing!