CBD offers a natural and holistic approach to your wellness routine. It provides a natural alternative to solve your health concerns. However, for consumers, the legal position of CBD throughout the United States is still complex.
Although the federal government has legalized the sale and purchase of CBD and cannabis products, some states have restrictive laws regarding its use. Each state has the authority to set its regulations.
In this article, we will discuss the legal status of CBD in the state of Virginia in 2023.
Is It Legal In Virginia?
Firstly, all CBD derived from the marijuana plant containing THC is illegal. But the good news for the residents and visitors to Virginia is that state law was passed in 2019 in accordance with the Federal Farm Bill of 2018. This law made hemp-derived CBD legal in the state for human consumption.
However, the legality of CBD in Virginia is complex and takes place in stages.
In 2015, industrial hemp cultivation was legalized.
In 2018, the use of medical cannabis oil was made legal for use by anyone diagnosed with health issues.
In 2019 HB 1839 was passed, exempting hemp products and cannabis oil with less than 0.3% THC from marijuana regulations. This law made a distinction between industrial-grown hemp and the hemp plants cultivated illegally for THC.
Smoking of hemp-derived products was restricted to people over 21.
CBD products for animal consumption were prohibited from use.
Licensed medical practitioners have been authorized to prescribe the use of CBD with less than 10 mg THC per dose. It has been left to their discretion to decide whether CBD is required or not.
CBD oil can be prescribed to patients with anxiety, Alzheimer's, cancer, Crohn's disease, Epilepsy, chronic pain, and Glaucoma, among a few other health issues.
What Are The Licensing Requirements For Growers, Processors, And Dealers Of CBD In Virginia?
All individuals involved in the CBD industry, including growers, processors, and dealers, must follow state law and fulfill all requirements.
To get a license, growers must provide proof of land ownership or permission to use the land.
Processor applicants must provide information regarding hemp raw materials, products, and waste disposal strategies.
Registrations for dealers are only for temporary possession of industrial hemp.
The Virginia Department of Agriculture and Consumer Services issues all registrations.
Criminal record checks are required for registration.
The CBD products must be labeled according to state regulations.
The packaging must include the name and address of the processor, batch and lot numbers, expiry dates, ingredients, and pass or fail grades for lab tests.
If these guidelines are not adhered to, penalties can be imposed.
Where Can I Buy CBD In Virginia?
Luckily, despite the complicated laws regarding CBD products in Virginia, there are many places you can get these products from.
Local CBD Product Stores
Many stores and health shops throughout Virginia have a wide range of CBD products on offer. Specific wellness stores have CBD oils, tinctures, edibles, and capsules available for customers.
Many wellness stores have also opened across the state, with natural and organic supplements available for you to choose from.
Pharmacies And Drug Stores
CBD products, such as oils and tinctures from different brands, are also in stock at many pharmacies and drug stores. These stores offer you the chance to look at the products directly and read their packaging. Customers also get the opportunity to get their queries answered by the customer service representatives at these stores.
Vape Shops
Vape shops in Virginia have CBD e-liquids and other vape products on sale.
When purchasing from these outlets, it is crucial to look for products made from hemp-derived CBD with less than 0.3% THC. Also, see that these products all comply with federal and state regulations. Additionally, check for third-party lab testing and read customer reviews to ensure the product's quality and reliability.
Online Stores
Besides retail stores, many online CBD shops have a wide variety of choices available. Buying CBD from online retailers is the most convenient and popular option. This will help you buy your products from the comfort of your home. You will save time and money, as these retailers also offer some good online deals.
Many reputable online CBD retailers offer a wide range of CBD products. One of these that stands out is Healthy Vibez for maintaining a high quality and standard of its products. It is our choice for the best online retailer for CBD products.
Ideal Online brand: Healthy Vibez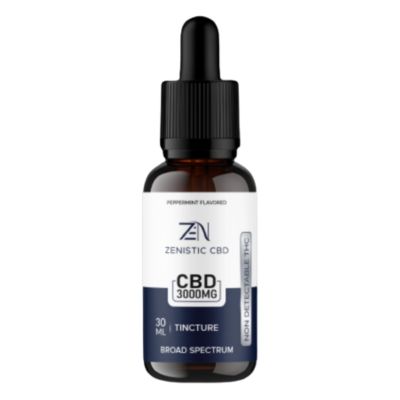 Healthy Vibez is our pick for the best online brand, as it puts the quality of its products first. The brand uses only organic hemp, free from pesticides and harmful chemicals, to process its full spectrum products.
Healthy Vibez has undergone third-party lab testing to verify the potency and purity of its products. This testing gives customers confidence that they are purchasing from a reliable brand.
Another feature of this excellent online brand is that it offers its customers a wide range of products to choose from. This lets it cater to customers' different preferences and needs, allowing everyone to choose something that suits their requirements.
Healthy Vibez has received excellent customer reviews and feedback, which prove the brand's reliability. It also boasts excellent customer service, and all queries are answered promptly. It provides educational resources to its customers, proving that it cares for their well-being by helping them make informed choices.
Healthy Vibes is the solution for all individuals looking for natural and organic options for their wellness regime. This online store always provides its clients with the best quality products that are easy on the pocket.
Grassroots Harvest
Another reputable and reliable brand we have our eyes on is Grassroots Harvest which has a wide variety of products for you to choose from. The products range from CBD oil tinctures to edibles and topicals.
Our pick for the ideal product from this brand is the CBD oil tinctures because of their ease of use. They are popular amongst customers as they can be consumed sublingually. This allows for fast absorption into the bloodstream. They can also be added to food and drinks to make delivery easier.
CBD oil tinctures are available in many different potencies, making them suitable for the different needs of customers. What has really bowled us over is that these tinctures are available in many of our favorite natural flavors, including maple brown sugar and watermelon gelato.
Ideal Product From Grassroots Harvest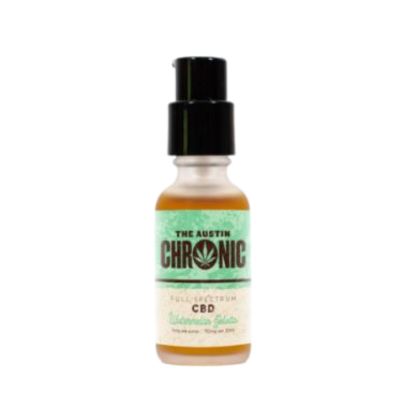 We like the Austin Chronic CBD Oil-Watermelon Gelato 750 mg/30 ml best. Each dropper full delivers 5 ml of the product. Although it is slightly expensive, with each bottle costing $45, its high potency makes it worth the price.
We love this product because of its fruity flavor and ease of administering. It uses CBD oil derived from organically grown hemp and is extracted using the CO2 extraction method. This way, the product remains clean and pure without any chemicals or additives. What more could we ask for from CBD oil? 
Supernatural Botanicals
Another one of our favorite online brands is the reputable botanical and herbal supplement brand Supernatural Botanicals. This North American vendor is known for its transparency, and we were amazed by how its website provides customers with all the information they seek.
The range of products on offer is vast, including kratom products, CBD, and Delta-8 items. Supernatural botanicals have something for everyone.
Ideal Product From Supernatural Botanicals
Our pick for their ideal product would be their THC-Free Pure CBD Oil Tincture – 15ml. This pure CBD oil comes in a 15 ml bottle and is completely free from THC. This CBD Isolate oil tincture is an ideal product for several reasons.
It is manufactured from US-grown hemp plants and extracted using the CO2 extraction method, ensuring it is free from contaminants. The 0% THC means it has no psychoactive compounds and is safe for people who want to avoid intoxicants.
The oil has a high potency helping users get their desired effects efficiently. It is free from other cannabinoids and flavonoids, making it safe for daily use.
And the cherry on top is the pleasant berry flavor making it enjoyable to consume.
Final Word
CBD offers a natural approach to your wellness regime and has become popular for pain management, sleep improvement, and anxiety relief.
In the state of Virginia, the legal status of CBD is a little complex. However, legislation passed in 2019 made hemp-derived CBD legal for human consumption.
Luckily, there are many options available for purchasing CBD products in Virginia. From local stores and pharmacies to drugstores and vape stores, all offer a variety of CBD products to customers.
At the same time, online retailers like Healthy Vibez stand out as ideal options as reliable brands to purchase CBD online. This brand has high-quality products and has been tested by third-party labs.
Moreover, brands like Grassroots Harvest and Supernatural Botanicals have made our lives easier by stocking up on excellent CBD products which offer us the chance to manage our overall wellness naturally and effectively.